Here in the Midwest, winters are long and summers are short. Many homeowners spend a good deal of time and money on gardens, lawns and patios, creating beautiful outdoor spaces that allow us to enjoy those short summer months to the fullest. With winter well underway, now is the time to make sure your lawn and patio are, in fact, ready for winter. By taking the time to properly winterize, you'll ensure that your outdoor space is ready as soon as warm weather arrives.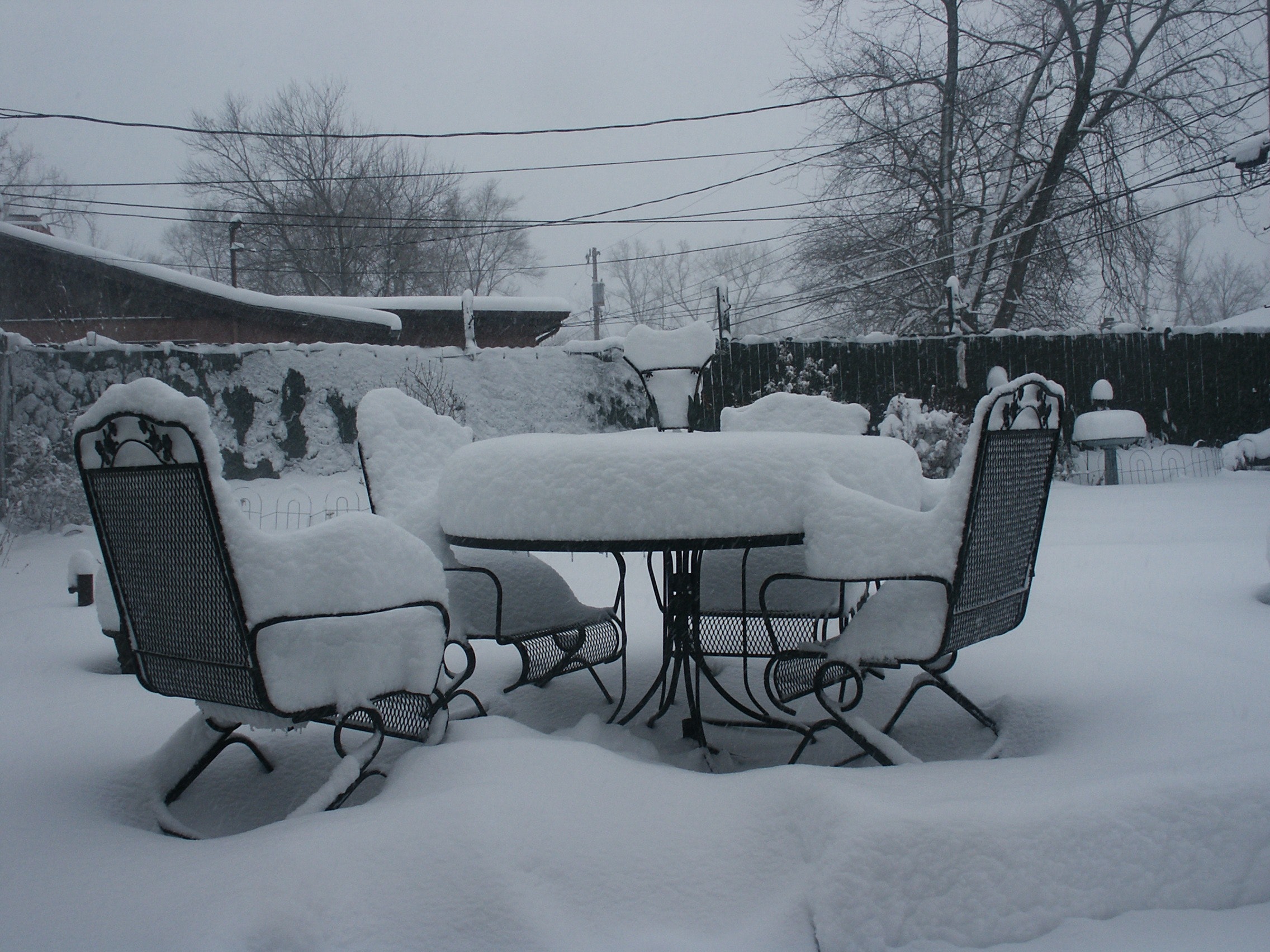 Patio Furniture
To winterize patio furniture, first give it a good cleaning. Use water to wipe off dirt and debris, and let it dry completely. Then, either store furniture indoors, or cover it with a patio furniture cover that is tightly secured to furniture legs.
Cushions
Use dish soap and water to scrub cushions, then let them dry completely – it'll probably take a few days. If you find mildew, leave them in the sunlight for a few days, then rub loose mold spores with a dry sponge. Once cushions are dry, store them indoors in a garbage bag or old sheet.
Umbrellas
The umbrella's fabric and level of cleanliness will dictate how it should be cleaned. If the umbrella just has loose dirt on top, simply brush it off. If it needs to be scrubbed, use dish soap and a sponge. For vinyl umbrellas, look for detergent that's made for convertible car tops. Then, let the umbrella dry completely (are you sensing a theme?) and store it indoors.
Grills
Before cleaning the grill, turn it on for a few minutes to burn off residue. Turn it off and use a wire brush to scrape off any remaining bits of food. Wash the grate and grease tray with soapy water, and wipe down the exterior surfaces. Detach the propane tank before moving the grill indoors for the winter – cover it loosely with a large plastic bag and store it in a safe spot. If you leave the grill outdoors, make sure it's tightly covered.
Winter is long, but spring will be here before you know it. Keep those long, warm nights in mind while you winterize!
Are you ready to upgrade your patio for summer? Give us a call.
Borgert is a family-owned company specializing in pavers, patios, driveways and retaining walls. We are based in Minneapolis and serve the entire Twin Cities metro area and beyond. Since 1923, we have been committed to providing high quality products that help our customers dream landscapes become a reality. Get a quote today on your Borgert products.