Will this be the summer you spend outside? We hope so. A patio is a perfect place to enjoy the outdoors, but it takes some thought and planning to turn it into a comfortable and relaxing space. We're sharing a few patio décor tips today, courtesy of Real Simple. (Don't have a patio yet? Visit our product galleries for ideas and inspiration!)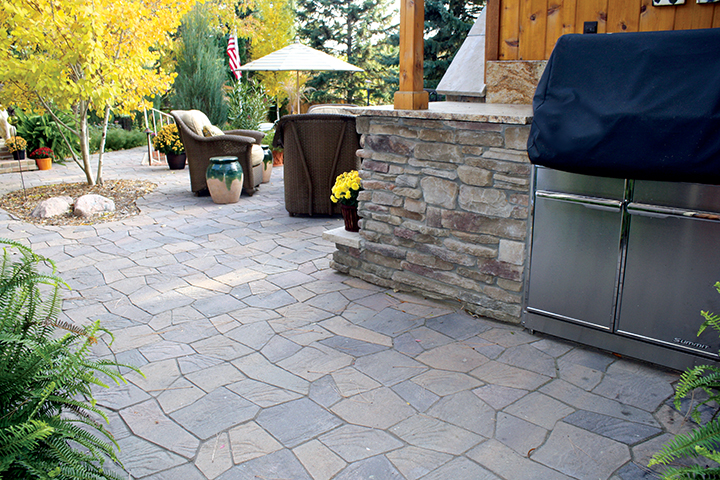 Consider the Patio an Extension of the Home
We do many of the same activities on the patio as we do indoors – cooking, eating, relaxing, and spending quality time with family and friends. So why not make the patio as comfortable as the inside of your house? Lay down a rug, set out candles and lanterns, place pillows on furniture, and add other personal touches that will make the patio feel like home.
Don't Be Constrained by a Patio Set
Skip the patio set! Mix and match patio furniture to fit the space and your needs.
Incorporate Lighting
Don't rely on those harsh floodlights. Create ambience by hanging lighting over the patio, if possible, or by placing indoor-outdoor lamps, lanterns and candles throughout the patio.
Go Big
If you have a small patio, it's tempting to fill the space with small furniture. But larger items, such as couches, fire pits or planters, can actually make a small space feel bigger and less cluttered.
Establish Zones
For larger patios, it's smart to divide the space into zones. For example, you may have a cooking and dining area that is separate from a fireplace surrounded by lounge furniture. This will create a more cohesive and comfortable feel.
Are you ready to upgrade your patio? Borgert Products offers a variety of patio pavers, slabs, outdoor fireplaces and retaining walls. Visit our website or contact us to learn more.
Borgert is a Minnesota-based, family-owned company specializing in premium concrete pavers and slabs, patios, driveways, fire rings and fire pits, outdoor fireplaces and retaining walls. Since 1923, we have been committed to providing high quality hardscaping products that help our customers' dream landscapes become a reality. Get a quote today on your Borgert products.