Do you deal with excessive runoff after a heavy rain? Are you looking for a more sustainable option for your driveway? Or do you simply want a unique, attractive driveway pavement option that is easy to maintain? Whatever your goals, consider using our DrenaPave™ and DrenaMontage™ specially-designed permeable concrete paving stones to mitigate storm water runoff.
Our DrenaPave™ or DrenaMontage™ permeable concrete pavement systems provide stormwater management right in your driveway. The pavers naturally filter out harmful pollutants such as oil and nitrates, reducing harmful runoff and improving overall water quality. In addition, rain is absorbed through the interlocking stones, which minimizes spot flooding and prevents water from running off into ditches and drains.
The best part? Our permeable systems have the same strength and durability as traditional interlocking concrete pavers, and maintenance is simple.
We're sharing a few of our favorite DrenaPave™ and DrenaMontage™ driveway ideas below. Visit our product galleries for more!
Inspired by Up North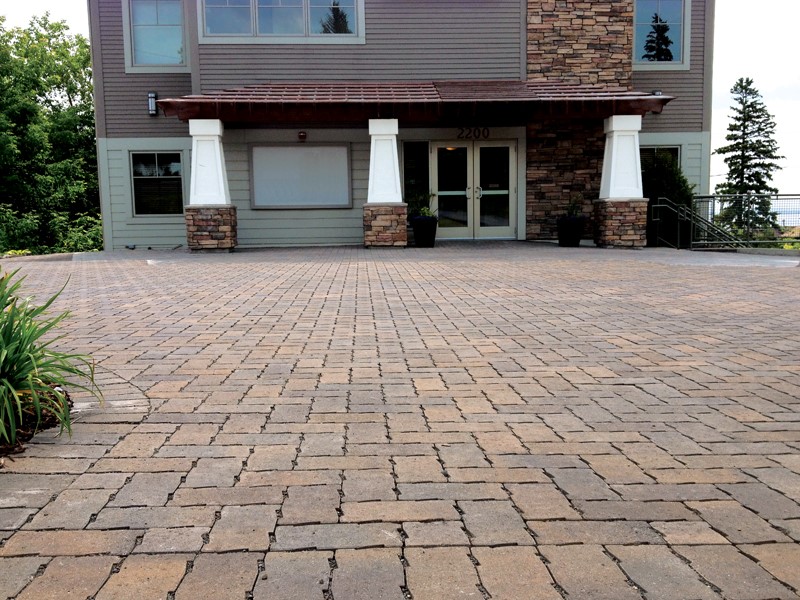 Reminiscent of the natural beauty of Northern Minnesota, the Iron Range family of colors creates a warm, inviting look for any driveway, entryway or parking lot.
Warm Tones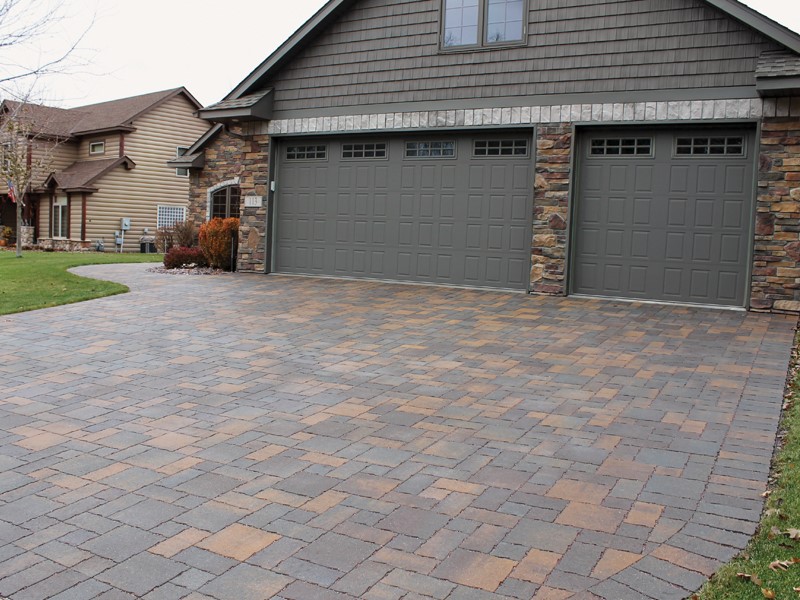 The Minnesota River blend creates a warm look that complements brick or natural tones in a home and landscape design.
Contrasting Colors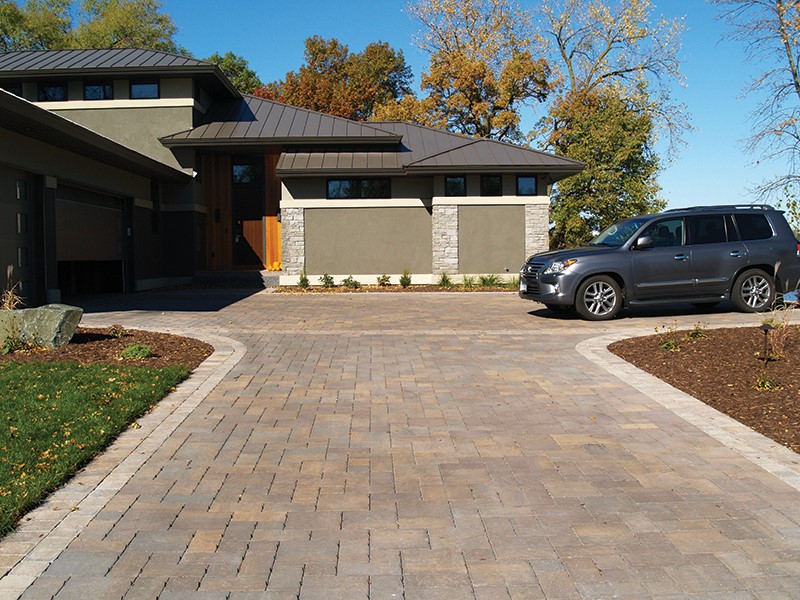 Using different color families for edging and accents creates visual interest and a unique look. Mix and match pavement stones for a custom, memorable look.
DrenaPave™ and DrenaMontage™ is an excellent way to achieve a high-end driveway look while minimizing your effect on the environment. Contact us to learn more about these innovative products!
Borgert is a Minnesota-based, family-owned company specializing in premium concrete pavers and slabs, patios, driveways, fire rings and fire pits, outdoor fireplaces and retaining walls. Since 1923, we have been committed to providing high quality hardscaping products that help our customers' dream landscapes become a reality. Get a quote today on your Borgert products.