After you've planned, purchased and installed your new patio, it's time to furnish and decorate your new outdoor space. Easier said than done, right? Between online and mass-market retailers, furniture and specialty stores, it seems like there are a million patio furniture options on the market today. So how do you choose?
Borgert is here to help! We have a few simple tips, courtesy of Gardenista, for buying outdoor furniture that fits both your patio and your lifestyle.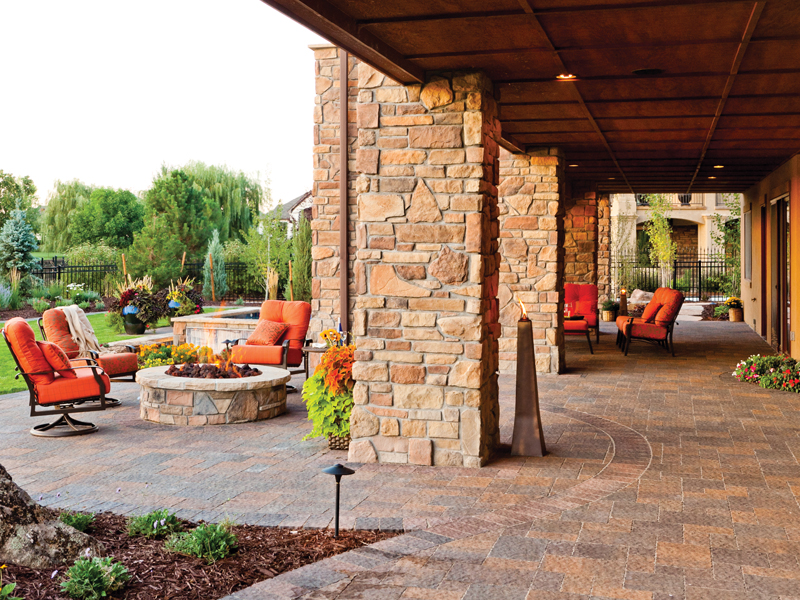 Focus on Quality, Not Price
Outdoor furniture can be expensive, which makes it tempting to buy the least-expensive option. But you're going for longevity here. Splurging on a well-made set will cost less in the long run (and will be better for the environment) than buying a new, cheap set every few years.
Consider the Material
Make sure the material you choose is well-suited for your climate. For example, rattan is best suited for dry climates, while lightweight aluminum doesn't do well in areas with high wind.
Plan for Rainy Days
Just because furniture is designed for the outdoors doesn't mean it can completely hold up against rain. This is especially true for cushions. They can repel some water, but heavy rain will cause damage. Consider buying protective covers or an outdoor storage box to protect them from the elements.
Avoid Slender Chair Legs
Skinny chair legs can easily slide into grooves between pavers or other hardscape elements. Don't let your guests get stuck in your patio: buy chairs with thicker legs!
Place and Protect Furniture to Avoid the Elements
When deciding where to place your new furniture on the patio, look up. Furniture placed under a tree will likely fall victim to leaves, twigs, berries, acorns, or worse: bird droppings. If patio furniture has to go in the line of fire, look into fabric protection, and remove cushions whenever possible.
Borgert is a Minnesota-based, family-owned company specializing in premium concrete pavers and slabs, patios, driveways, fire rings and fire pits, outdoor fireplaces and retaining walls. Since 1923, we have been committed to providing high quality hardscaping products that help our customers' dream landscapes become a reality. Get a quote today on your Borgert products.