Sustainability is no longer simply a buzzword – it's become a way of life. Homeowners and designers alike are incorporating sustainability into all parts of a home, including the lawn, garden and patio.
We're big fans of sustainability at Borgert Products, so we wanted to share a few tips on making your outdoor space more eco-friendly, courtesy of Gardenista.
Install Permeable Pavers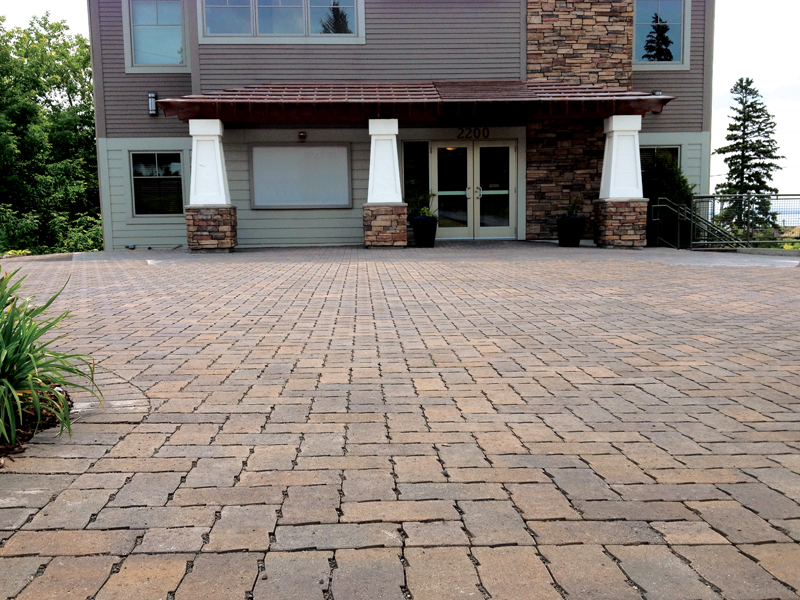 Sustainability begins with the surface of your patio. Permeable pavement systems minimize harmful rainwater runoff, instead allowing water to slowly seep into the ground. This provides natural filtration of pollutants, helps water to cool, and provides a slower flow into drainage systems and bodies of water. Borgert Products' permeable pavement systems are strong and durable, with minimal maintenance required. Contact us to learn more!
Consider Grass Alternatives
Grass can look and feel lovely, but it takes a lot of water to maintain a lush, green lawn. One alternative is planting ground cover, like sheet moss, in shadier areas – it's a cost-effective alternative that requires minimal maintenance. Another idea is to forgo turf entirely with a wild meadow of native wildflowers, which – bonus! – will attract birds and bees.
Be a Friend to Pollinators
If you're not ready to turn your lawn into a meadow, consider converting even a few feet into a pollinator-friendly garden. Plant wildflowers and pollinator-friendly plants, such as bee balm, salvia, snapdragons, black-eyed Susans, sunflowers and many more. In addition, avoid using harsh pesticides on your lawn and garden, opting instead for pollinator-safe alternatives.
Collect and Save Water
Rain barrels require an upfront investment, but they can save a lot of money – not to mention water – in the long run. In addition, consider an irrigation system, which deliver water straight to plant roots in a slow drip, avoiding water waste.
Ready to get started with your sustainable patio? Give Borgert a call today.
Borgert is a Minnesota-based, family-owned company specializing in premium concrete pavers and slabs, patios, driveways, fire rings and fire pits, outdoor fireplaces and retaining walls. Since 1923, we have been committed to providing high quality hardscaping products that help our customers' dream landscapes become a reality. Get a quote today on your Borgert products.