Borgert is constantly innovating the pavement industry to bring you the best solutions. Did you know how our PanoMur® Retaining Wall saves you money down the line? Borgert PanoMur® Wall is a lighter, more cost-efficient solution to getting more bang for your buck.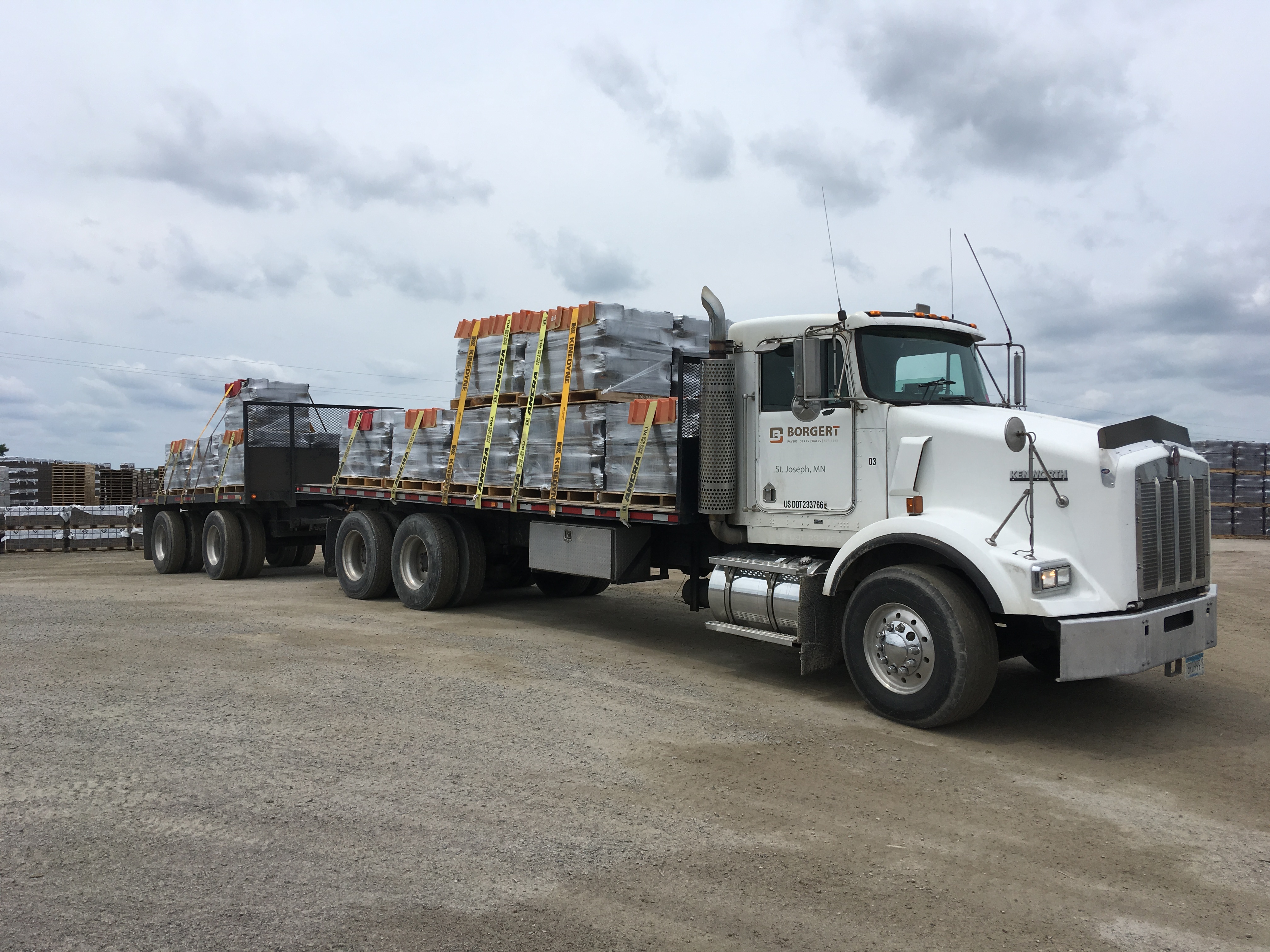 Double the Product for Less Cost
Our PanoMur® block only weighs 49 lbs. per block versus our competitors' average 80-82 lbs. per block. The PanoMur® Wall can fill up about 646.8 square feet on the semi-truck, compared to our competitors' average of only filling up 386.1 square feet of materials per truck load.
This means semis can ship up to 48,000 pounds on one load which is a whopping 21 pallets. That means less trips with the semi and more savings direct to you, as well as less waiting around for larger quantities of stock to arrive.
About PanoMur® Wall
The PanoMur® Wall has a hollow core and these units allow maximum flexibility and ease of installation while maintaining high structural integrity for gravity walls. Currently, the colors available for our PanoMur® Wall units are Sterling Gray, Minnesota River, and Buff, and these units can be curved or straight faced. Another bonus of our PanoMur®Wall is that our block is self-supporting with built-in legs and does not require pins.
Check out our PanoMur® Wall in action in our galleries.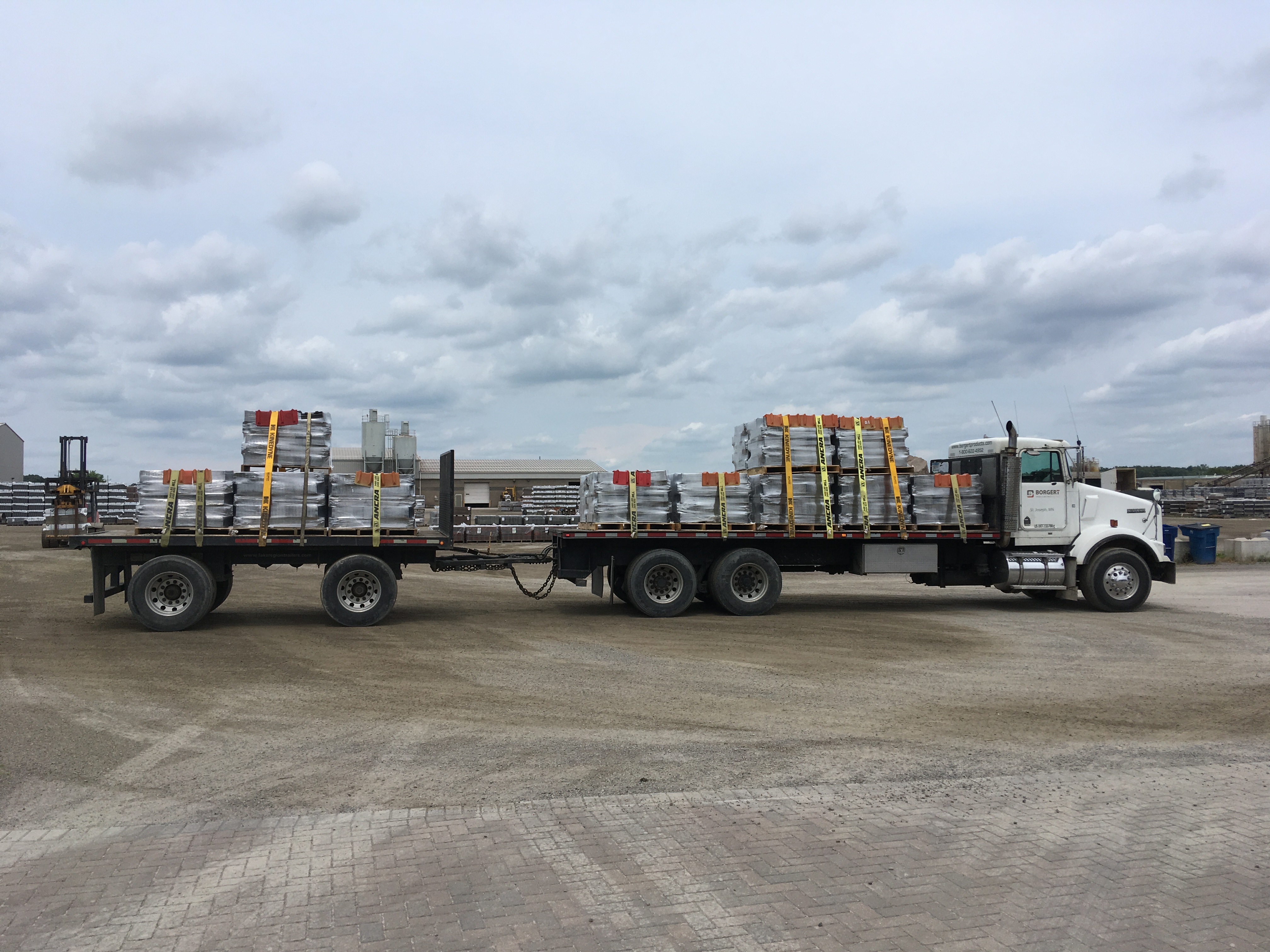 Borgert is a family-owned company specializing in pavers, slabs, and retaining walls. We are based in Central Minnesota and serve the Midwest including MN, WI, ND, IA, SD, Northern IL, MT, CO, NE. Since 1923, we have been committed to providing high quality products that help our customers dream landscapes become a reality. Find your local Borgert distributor.