Are you searching for that perfect patio look but just haven't found it quite yet? Take a stroll through some of our favorite looks featuring our Cobble Series™ Pavers for some patio inspiration.
Enchanting Garden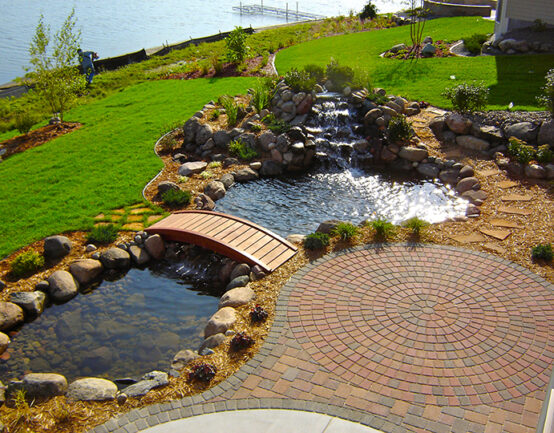 This look isn't for the fainthearted. If you really want to cultivate a calming, serene space we recommend pairing our Cobble Series™ Pavers with ambitious landscaping. We love how the circular pavers add harmony and balance to the rounded ponds.
Folksy Fireplace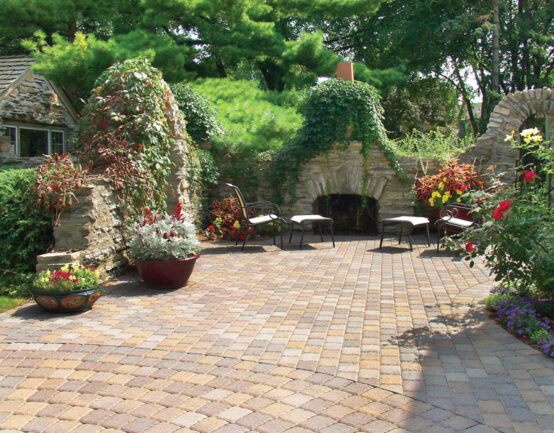 Pairing natural elements with concrete is the perfect way to create a folksy, enchanting look. We love the combination of our Cobble Series™ Pavers with a fireplace and vines draping around a patio wall.
Follow the Brick Road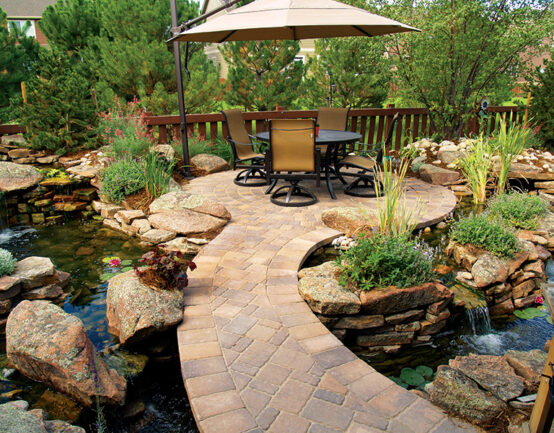 Follow the brick road (Cobble Series™ Pavers) to an oasis in your own backyard! It will feel like you are in a place "somewhere over the rainbow" with surrounding waterfalls and magical landscaping!
All Day Fun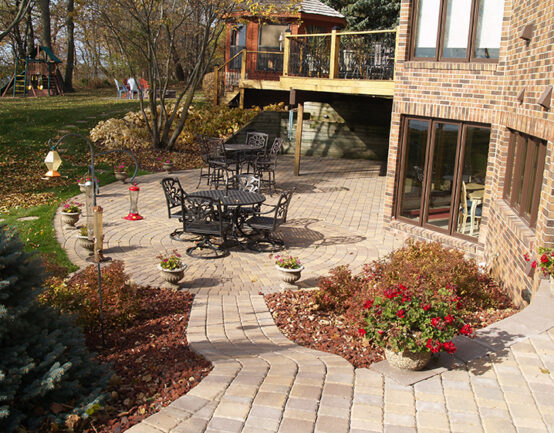 Experience the outdoors all day. Enjoy brunch on the patio and then go play a game of backyard football for a fun family afternoon!
Seeing Double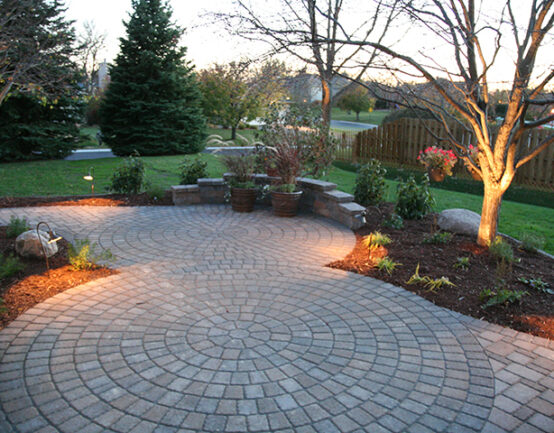 This swirly look is captivating and deceptively simple to install. Two circular patterns using our Cobble Series™ Pavers is better than one! These areas are easy to make your own – try adding a wall (as seen above) or some chairs for a nice gathering spot.
Inspired by any of the looks you see here? Let's chat. 
---
Borgert is a family-owned company specializing in pavers, patios, driveways and retaining walls. We are based in Central Minnesota and serve the Midwest including MN, WI, ND, IA, SD, Northern IL, MT, CO, NE. Since 1923, we have been committed to providing high quality products that help our customers dream landscapes become a reality. Find your local Borgert distributor.